-25%

Wool duvet child's bed

Your child will sleep like a baby under this woolen children's comforter. This woolen crib cover is made from 100% Texel wool.
This children's duvet is available in 2 versions, a single wool duvet and a 4-season wool duvet.The…

€ 39,95 € 29,95
Wool Duvets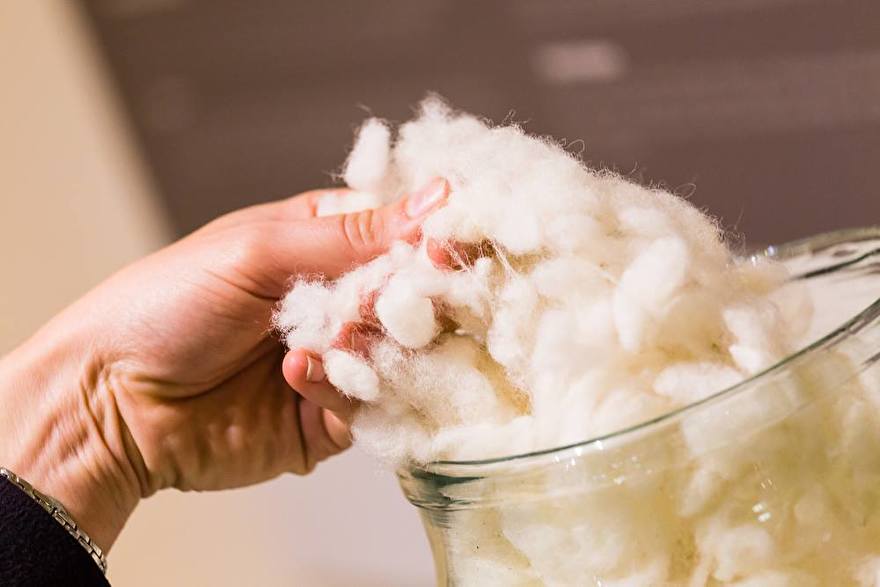 Sleeping under a woolen comforter. Why? A bed climate with high humidity and high temperature leads to an irregular heartbeat during sleep according to the Hohenstein Institute. Wool is breathable and moisture-absorbent is therefore able to regulate your bed climate. This means a regular heartbeat and peaceful sleep.
In addition, wool can absorb up to 35% of its own weight in moisture without feeling damp. The water vapor evaporates in the air and therefore you get an optimal bed climate.
Allergic to wool?
Because the wool does not come directly on the skin, you will not get an allergic reaction and the wool will not tickle or sting.
Pure virgin wool is a good solution for people with asthma and respiratory problems. Thanks to the ventilating effect of wool, sheep wool is not susceptible to dust mites. Sheep wool is a hygienic fiber in your bed.